Vallance Studio produces high-quality, functional stoneware.
Working from our home studio in Victoria, BC, each piece is hand crafted, kiln fired, glazed in our homemade glazes and fired again to create a beautiful and durable finished product. Our collection ranges from plates, bowls, mugs, and platters, to more artistic pieces including wall plaques, pendants and ornaments.
Our functional items are all microwave and dishwasher safe.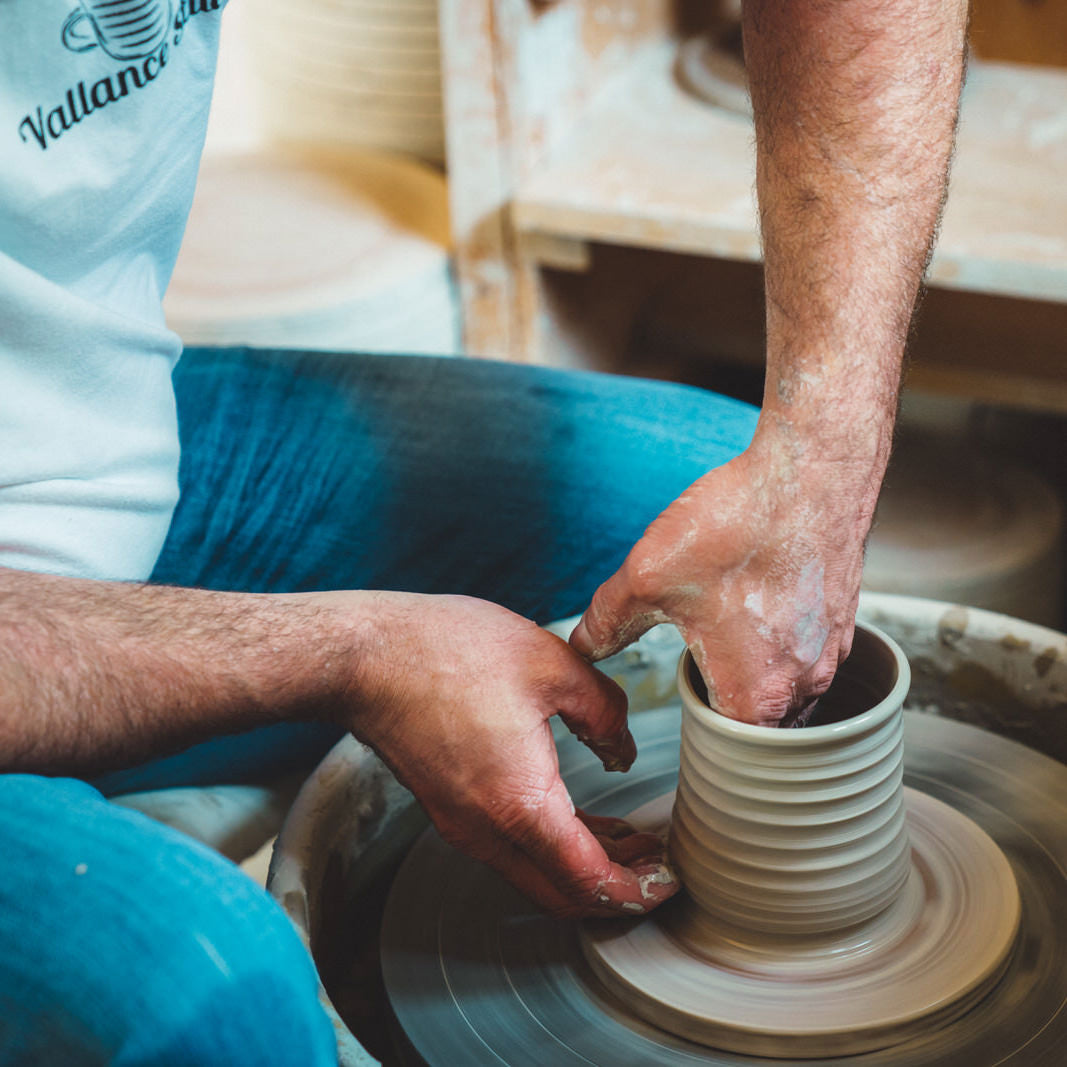 Vallance Studio is a family business.
David Vallance was raised in his family's production pottery studio, Vallance Pottery, where he worked with his father, Bruce Vallance, for many years.
After leaving pottery to work at BC Ferries, David began to miss the creative and hands-on aspects of the trade. In 2017, David, along with his partner Alisha, transformed a backyard shed into a studio and Vallance Studio was founded. Bruce still comes by often to show off his skills at the wheel.